Most new affiliate marketers start their careers marketing physical products.
To often they avoid digital products.  Maybe this is due to a lack of understanding of these non-physical products.
While it can generally be easier to sell physical products, downloadable products should be part of the mix for any affiliate marketer. They generally offer a much more generous sales commission, usually between 50% to 90% of the product sale price.
The higher commission is due to digital products don't have to be manufactured, shipped, warehoused and distributed.  As an affiliate marketer, you don't have to worry about the product being recalled, or out of stock or discontinued.
What are Digital Products
Digital products as described here are products that the manufacturer creates, stores and uploads to a digital product marketplace, and delivers to the customer in an electronic format.  Affiliates find the products in the marketplace, and then market them on their blogs.
The digital product is delivered to the customer in am email that includes a download link, or is immediately downloaded to the buyer's computer after purchase.
The advantage of being an affiliate is you don't have to spend weeks or months creating the product or course.  You don't have to deal with any potential legal issues, handle refunds or anything else.
The seller produces several types of marketing material, including videos,a video sales letter (VSL), creatives affiliates can put on their blogs, and emails you send out.  All of these marketing materials include your unique affiliate ID, so the seller knows who referred the sale.
are downloaded to the buyer's computer after purchase, or are given a unique login and password to access a product or service hosted on the provider's website.
Digital products includes e-books, e-courses, software and subscription services for example.
Since these products are basically created just once and sold over and over again, the product owner can offer a much more generous commission rate, as compared to a physical product, due to the seller has much greater overhead costs included in the production, marketing and sale of the product.
Downloadable digital products you can sell or promote as an affiliate marketer can be:
Online courses you download to your computer
Subscription services
Web-based programs you access with a login ID and password
E-books
Software
Videos
Audio or music products
1. Digital Products Have Better Commission Rates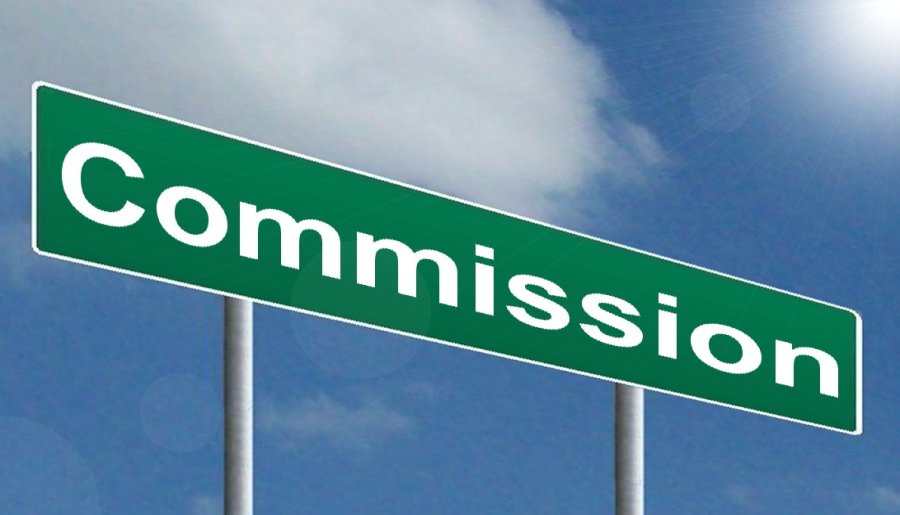 While it is definitely easier to sell physical products, the commission rate for these types of products is exponentially lower than for digital products.
Since it can be be more difficult to sell digital products, the commission rate for digital products ranges from 50% to as much as 90% of the product sales price.
With digital products, the commission rate is much higher, since the product is essentially created once then simply sold over and over again.  The product is downloaded to the buyer's computer each time the product is sold, or the customer is given access to the product via a unique login and password.
Lately, several physical product affiliate networks have been reducing their commission rate to 1% to 5%, thus making it more difficult to make money as an affiliate marketer.
2. Delivered To The Customer Immediately
Digital products are perfect for today's instant gratification society, where people want what they want as soon as they desire it, or want to solve their problem without delay.
Unlike physical products that require lengthy order processing, shipping and transit times taking several days to several weeks, especially for international orders that may require customs clearance, digital products are delivered to the customer immediately in an email with a download link as soon as the credit card is processed.
This process can take just a few minutes.
3. Digital Products Have Upsells
One of the best reasons for affiliates to sell digital products are the up sells.  Upsells are basically add-ons to the basic product.
The basic product can be inexpensive, and the up sells can add features or can turn the basic product into a premium product, with a significantly higher sale price.
As an affiliate you can make significantly more commission per sale if the customer buys the up sells.
4. Upsells include the following options:
premium versions of the product,
additional product offerings and
product bundles.
These up sells can add anywhere from 30% to nearly 100% increase in commission you receive per sale.
5. Subscription Services are Popular Digital Products
Digital products, such as software, digital products, and memberships are subscription services.  These are great digital products to sell as an affiliate, since you get paid a commission each time the customer purchases or renews the service.
6. Learn How to Sell Digital Products
Too many new affiliates think you can read some blog posts, and boom you're an affiliate marketer.  I'm sorry to be the barer of bad news.  Following this model is the fastest way to end your affiliate marketing business before it even got off the ground.
If you're serious about wanting to learn how to make money selling physical or digital products, you need to invest some time and money to learn how to do it properly.
7. Where to Find Digital Products to Sell
The best marketplaces to find high quality digital products to market as an affiliate are: