Affiliate Marketing Software" width="402" height="268" />
You've started your blog, and signed up for your favorite affiliate networks and programs. I bet you never thought about affiliate marketing software?  This software helps you track performance of your affiliate programs.
By now you have diligently written and published a handful of product reviews and and articles, and you've added your affiliate links.  After a month or so you start logging into the dashboard of each network separately to track clicks, conversions and sales.
Tracking clicks and sales is the life-blood of every affiliate marketer.  Without knowing clicks, conversions, sales and returns, of the products you are marketing on your blog or with email campaigns, it can be difficult to track performance.
It can be a hassle to have to log in to several dashboards each day, week or month to track essentially the same information with each program.  This can make if difficult to compare data side-by-side to see which programs are performing well, and which ones are under performing.
Do you use the same login ID and password for each program so it would be easy to remember?  Or, do you use a variety of passwords and keep a list to refer to, so you don't forget and have to keep clicking the "Forgot password link to reset it when you can't get in?
It would be great if affiliates had a  single program that could track all of your disparate affiliate marketing data in one place?  This way you only need to remember one login and password to see all your affiliate marketing tracking details, rather than requiring login details for each reporting tool.
Is this the best free affiliate marketing software
Affluent Affiliate Marketing Software was started by affiliate marketers who faced the same dilemma in not being able to aggregate their affiliate marketing data, to see it all in one easy-to-read dashboard.
This is where Affluent Affiliate Marketing Software establishes themselves from the competition.  Affluent Affiliate Marketing Software is offered for free for online marketers who make less than $5,000 per month.
This is the first affiliate tracking platform for the performance marketing industry.   This affiliate analytics tool aggregates your affiliate marketing performance data from different affiliate networks into one easy-to-read platform.
It takes time before you're making real money online as an affiliate marketer.  So, anytime you can find a quality low cost or free affiliate marketing product to help your affiliate business, can be a benefit.
Many affiliate marketing tools are expensive to buy or require a monthly subscription fee.  If you're a new affiliate marketer or you haven't made much money yet, this can make reporting cost prohibitive.
Works for Most Affiliate Networks
Once you create your profile for each of your affiliate programs, Affluent Affiliate Marketing Software immediately begins tracking and showing your clicks, conversions and other important reporting data for each of your programs in your dashboard.
Since affiliate networks have different reporting requirements, such as some requiring an API.  Affluent is aware of most popular affiliate networks login data, and provides instructions on how to set up reporting tools for each network.
Once your reporting tool is set up, you only need to remember the Affluent software login coordinates.  You no longer have to remember the login details of each network to track stats.
There is no standardization in affiliate reporting tools.  Some affiliate data analytics are intuitive and easy to use, while others are difficult to use.
Affluent creates a standardized reporting tool, which allows you to compare the performance each of your affiliate programs on equal footing.
Standardized data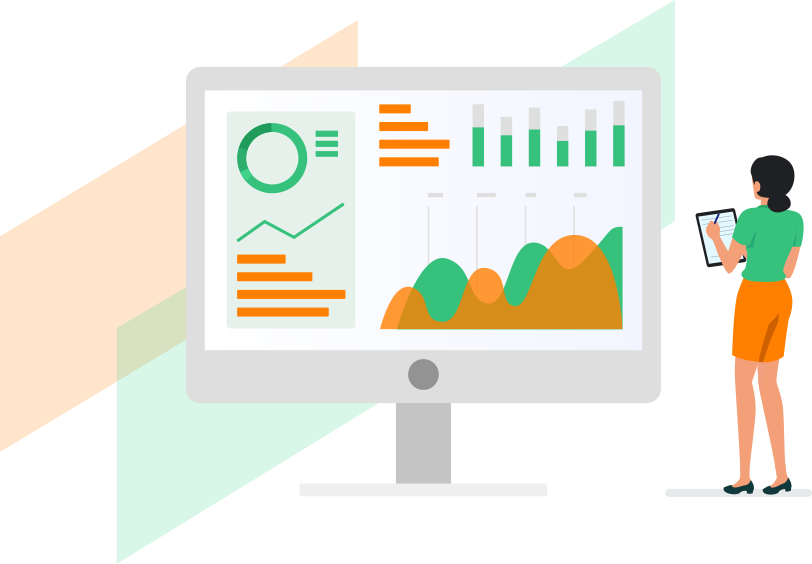 One of the most confusing issues performance marketers deal with is the lack of standardized reporting from the various affiliate networks.
Affluent removes the confusion, by aggregating all the data and presenting it in a standardized single format, making it easier to read, handle and analyze.
Compare Performance of Your Affiliate Programs
With this affiliate marketing aggregation tool,  you can easily track the performance of each of your affiliate programs on a single page.  You can create a vart5iety of reporting tools, such as line graphs, bar graphs and customized reporting options to track and compare the performance of each of your programs individually, as well as, compare them side-by-side.
This way you can compare network performance seasonally, over time, or to identify a specific date range when network performance improved or decreased.
This way you can take immediate corrective action to improve network performance, such as click throughs, conversions and sales, or to decide when to drop a specific program.
Customized Reporting Option
In addition to the standard affiliate reporting tool, you can create unique affiliate data analytics reports for each of the affiliate networks on your dashboard.
Reports on Historic Data
With the free version of Affluent Affiliate Marketing Software, you get an impressive 6 months of historical data. Many affiliate reporting tools only offer 30 days of historical reporting data with a free version of their affiliate marketing data analytics.
With the paid version of Affluent affiliate performance reporting, you can view 24 months to unlimited historical reporting data.