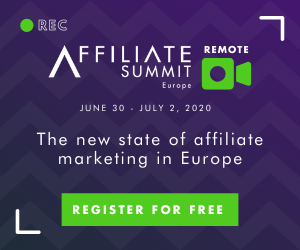 You need to attend Affiliate Summit East 2018 if you want to learning how to make money online with affiliate marketing, which is the premiere affiliate marketing/performance marketing conference and convention.
Affiliate Summit has been the premiere event to learn the ins and outs of performance marketing for nearly a decade, which is attended by up to 5,000 affiliate marketers, digital marketers, bloggers, media buyers and hundreds of affiliate marketing industry reps, converging to learn and network with fellow affiliate marketers and industry professionals.
ASE18 is being held July 29-31, 2018 in New York City at the New York Marriott Marquis Hotel.
Affiliate Summit East 2018 is the best place to  meet face-to-face with hundreds of affiliate managers and reps from the industry's top networks.
Digital marketers can meet with media owners, traffic sources, advertisers, global brands, affiliate networks, technology firms, and OPM agencies.
Digital marketers, bloggers and affiliate marketers will be able to attend up to 40 educational sessions over the three day conference from performance marketing industry veterans.
The sessions cover every aspect of affiliate marketing, including:
how to get started in affiliate marketing.
how to start a blog.
how to choose a niche to promote.
how to find and sign up with affiliate marketing companies and choose products to market.
how to write compelling content that gets people to buy from you.
how to monetize your blog.
what are million dollar earning marketers doing that you aren't.
learn about new techniques to drive more traffic to your site and increase sales.
learn ways to get free and paid traffic to your blog.
how to stay motivated and overcome writer's block.
what to do when family and friends don't believe in what you are doing.
learn about the latest tools of the trade for new and experienced affiliates.
Prevent legal issues that can lead to fines or law suits.
With a VIP Pass, you will have access to every session and recordings, so you'll never a second of vital information needed to help you make money online.
What is Affiliate Summit
Affiliate Summit is the industry-leading affiliate marketing conference and convention started by affiliate marketing industry veterans, Shawn Collins and Missy Ward.
Shawn Collins and Missy Ward, co-founded Affiliate Summit in 2003. They combined their nearly 20 years of experience in performance marketing to provide other new and experienced affiliates with informative educational sessions on the latest industry trends, issues, and challenges.
Shawn and Missy wanted to create a unique environment for affiliates, managers and service providers  to meet, and to foster a productive networking environment for the thousands of affiliate marketers who attend each year.
In the early years, the Summit attracted a few hundred affiliates and handful of affiliate managers.  Since then, the Affiliate Summit has grown into the industry leading conference, that attracts newbies and million dollar earners.
Attend Informative Educational Sessions 
At Affiliate Summit East 2018, you have a choice of up to 40 amazing educational sessions for every level of affiliate marketing over the 3 day conference, from beginner to advanced topics, which are taught by industry experts many of whom are 6 and 7 figure earners.
Regardless of whether you are just getting started in affiliate marketing or if you are a multi-year veteran, there is a variety of subjects learn about this dynamic and growing industry.
Educational sessions are taught by industry veterans, including affiliate managers, content experts, network owners and 6 or 7 figure affiliate marketing earners, so you're getting the latest information from people who are actually in the trenches or making a full-time living as a digital performance marketer.
Who Should Attend Affiliate Summit East 2018
You should attend Affiliate Summit East 2018 if you are one of the following:
New to affiliate marketing.
Experienced affiliate marketer.
If you are thinking about getting into affiliate marketing.
If you are a blogger wanting to learn how to monetize your blog.
You want to learn how to create compelling content that makes people want to buy from you.
You've been trying to make money online, but can't make it work.  You'll learn what you're doing wrong.
If you are an email marketer.
You want to learn about how to make money online from industry veterans.
You're already making money online, and want to learn how supercharge your commissions.
Attend epic parties.
If you want to meet new and existing affiliate managers face-to-face.
Attend Trade Show and Meet Affiliate Managers
Who's who in affiliate marketing attend the Affiliate Summit Trade Show.
Meet reps and affiliate managers from the hundreds of leading digital performance marketing networks, media buyers, traffic buyers and sellers, service providers and more.
You can search the internet from your home and find programs to sign up, but at Affiliate Summit you are able to meet face-to-face with managers and develop relationships you need to be successful.
Which Affiliate Marketing Summit Pass is Best for you?
Benefits of the VIP Pass:
Access to all conference educational sessions.
Recordings of all sessions.  This way you have recordings of sessions you are not able to attend.
Catered breakfast and lunch each day of the conference.
Drink/coffee tickets.
Access to VIP-only events.
13 Benefits of Attending Affiliate Summit East 2018
Affiliate Summit East is a must for new affiliate marketers and veterans alike.
Learn how to make money online.
Attend informative educational sessions.
Meet one-on-one with affiliate managers and network reps.
Learn how to write compelling content.
Learn the latest trends impacting performance marketing.
Discover the latest trends in Search to get your content found.
How is Google Impacting the Performance Marketing Industry?
Find new exciting offers and products to promote.
Experienced affiliate marketers can learn about the latest techniques and tips to maximize sales and commissions, prevent legal issues and increase income to 6 or 7 figures.
Meet or reunite with new and old friends.
Great networking opportunities.
Attend great parties.
What is the Affiliate Summit Newcomer Program?
The Affiliate Summit Newcomers Program is a special program for first time attendees to the Affiliate Summit.
The Affiliate Summit Newcomer Program helps connect first-time attendees that have purchased a VIP pass with Affiliate Summit veterans, to learn the ropes about how to maximize your time and get the most out of Affiliate Summit East 2018.
You will first be connected to an Affiliate Summit veteran by email even before you arrive at the conference.
When you arrive, your veteran will spend as much time as you need helping you navigate the various aspects of Affiliate Summit to maximize your investment, plan your session agenda and help you get the most out of the conference, so you can succeed in affiliate marketing.
To attend the Newcomers Program, you must:
What if I don't purchase a VIP Pass?
While the Newcomer Program is the best way for new attendees to get the most out of Affiliate Summit East 2018, all pass holders can attend the First-Timer Orientation hosted by Shawn Collins, Affiliate Summit co-founder.
At the First-Timer Orientation, Shawn will go over the layout of the Affiliate Summit, how to view descriptions for each session and the most important events, and functions you should attend.
You will find out about free parties you can attend, and how to get on the invitee list for cocktail parties, and other parties that require an invitation.
Attend Great Parties
At Affiliate Summit you can attend great parties, cocktail parties and blogger get-togethers hosted by some of the top Affiliate Marketing Networks at the hottest night clubs and restaurants, for free with great entertainment to meet and network in a relaxed environment, or just wind down after a long day of learning.
Affiliate Ball always has the best parties with popular entertainers.  Snoop Dog was the main attraction at Affiliate Ball during Affiliate Summit East 2016, and Wutang Clan was the main attraction at Affiliate Ball during Affiliate Summit West 2018.
How to Win a Pass to Affiliate Summit East 2018
Want to Attend Affiliate Summit East 2018, but you can't afford a pass?
There are several ways to win a free Affiliate Summit Pass.
Register Now for Affiliate Summit East 2018