If you're an affiliate marketer or a blogger, you already know how important it is to have free SEO tools to have SEO-optimized content on your blog.
If you are new to blogging, you may be asking what is SEO, and why it is so important  to get your content found, ranked at the top of the search results page, and ultimately to allow you to make money with a blog.
I am a big fan of free SEO Tools whenever possible, especially for new bloggers, or when the paid SEO tools are out  of your budget.
SEO tools can be expensive, costing anywhere from $100 to $300 or more per year.  That's why it is so it's important to find the best free SEO Tools Suite for bloggers when you are starting out, to preserve your capital.
Most of the time free is not so free.  Many SEO tools are offered free for anywhere from 7 days to 30 days, then you have to pay to continue using them.  It can be hard to find truly free SEO Tools that you can use to get your content found in the search engines, without having to pay anything to use them.
SEO PowerSuite offers both a free and a paid option to use the SEO tools.  The free SEO tools suite offers basic functionality, which is acceptable for many users.  Obviously, the company is hoping you get such value from the SEO Tools Suite, you will
SEO Powersuite is a
free SEO toolkit
made up of four SEO tools that cover every aspect of SEO.  This includes keyword research, website competitor rankings, backlinks, as well as, on-page SEO, social media, analytics and reports.
This powerful SEO tools suite includes Four Key SEO Tools:
Rank Tracker - Monitor your website/blog ranking compared to your competition.  Rank Tracker is also a keyword research tool.
Link Assistant - Helps you improve on-page SEO  by improving link building opportunities.
Website Auditor - SEO spider & on-page SEO optimization tool.
SEO SpyGlass - Backlink research & auditing tool, so you can spy on your competition to find out what backlinks they have, and how they are using SEO to gain visitors, links, improved traffic and achieving higher sales.
How Well Does it Work?
I downloaded the free version of SEO PowerSuite to give it a try.  I have a few other free and paid SEO tools that I use, so this will be a great opportunity to compare these free SEO tools to the paid SEO tools I use.
The paid version of SEO tools in the SEO PowerSuite offers greater functionality.
6 Benefits of SEO PowerSuite
Saves time
Easy to use
Improves SEO Performance
Offers Free and paid version
Automates SEO tasks
Gives actionable insights
1. Link Assistant
One of the best ways to improve website ranking in the search engines is to build backlinks to high authority websites.
Link Assistant helps you identify backlinks from a high authority site tells the Googlebots that your site is important.  Google then elevates your site and pages in the search engine results page (SERPS).
What are the Link Assistant keyword tool features.

This free keyword tool helps you find blogs in your niche that accepts guest posts.  When you guest post, you can get a backlink back to your site.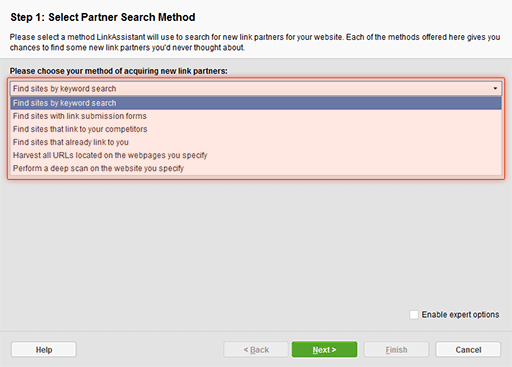 Commenting on posts in your niche is another great way to get a backlink to your site.  It is important to leave a meaningful comment, rather than great post.  This will ensure  your comment is saved and not deleted as spam.
Commenting on Forums.  This not only gives you a backlink to your site, but answering other people's questions identifies you as an authority on the subject matter.
Seeing questions people are asking on forums is a great way to identify keywords and topics to create content that answers these questions.   You may be asked to provide a guest post as well.  Other readers will come to your site, leave comments, sign up for your email list and even potentially buy a product you are marketing.
Uncover the backlinks of your competitors, which is allowing them to rank above your site.  You can then get quality backlinks from the same or similar sites in your niche.
Link Building Report you can create with SEO PowerSuite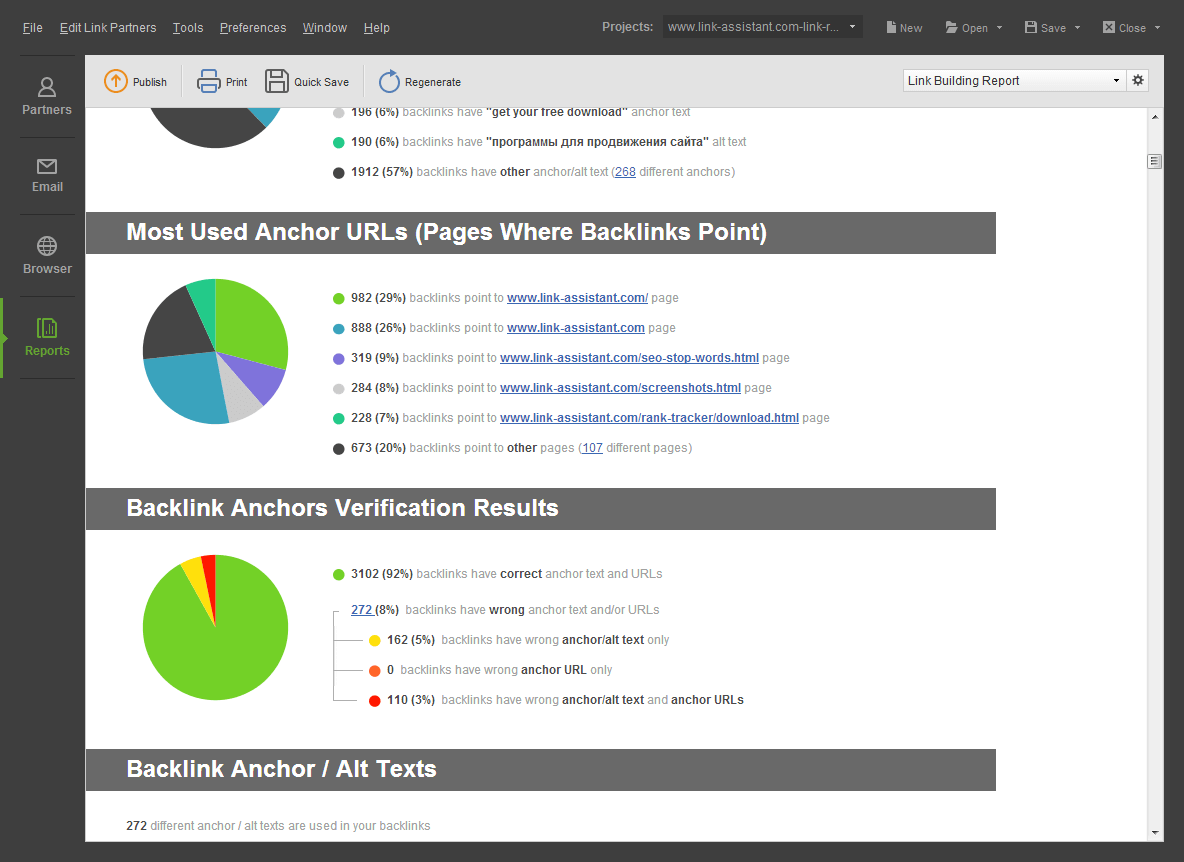 2, SEO Spyglass
This SEO tool allows you to analyze  to spy on your competition to get the following results:
how many backlinks they have
the domain rank of the links
the page on the website the backlink is linked to
and if it's a Dofollow or nofollow link.
Optimize pages to ensure you are using the best keywords.
Monitor page metrics at your finger tips.
This is a great way for you to work to see the popular keywords your competition is ranking for, and ensure these keywords are in your content titles and sprinkled throughout your content.
The Googlebots will follow a dofollow link from the page on your site to the page it is linked to, to pass along link juice.  The Googlebots on the other hand, will ignore a Nofollow link.
If your pages are getting backlinks from low quality sites, you can request the link be removed or send a disavow request to Google.
A penalty from Google can be devastating to your site, which can lower your ranking or can even get your site de-listed.
3. Rank Tracker
This part of the free SEO tool suite analyzes the keywords on your site, and gives you the monthly keyword searches for each of the keywords already on your site.
You also get the Competition of your keywords, which lets you know the  difficulty in ranking for your target keyword.
You will get the Cost Per Click, which is importamt if you plan to bid on keywords.  This free keyword search tool identifies your best performing articles, and which keywords are driving the most traffic to your blog posts.
The paid version of the Rank Tracker allows you to find new keywords, the monthly searches and competitiveness.
In addition to SEO PowerSuite Rank Tracker, my favorite free Keyword Research Tool is Neil Patel's Ubersuggest.  This keyword research tool analyses all the keyword search tools and gives you 5 free keyword searches.  You get 5 to 10 keyword variations of your target keyword then you must sign up for the paid version of the program to continue.
The secret backdoor entrance to use Ubersuggest for free is to use Google Chrome search engine to search for your target keyword.  When you search for a term in Google Chrome, such as best SEO tools, you get the top 10 Ubersuggest keyword results.
You can make unlimited keyword searches in Google Chrome, and where available, you will get the top 10 Ubersuggest keyword results.  While this may not be the best solution, it is a good way to use this premium keyword search tool from Neil Patel for free.
4. Website Auditor
The Website Auditor seo tool can run a complete on-site SEO audit of your blog to analyze your blog structure to improve the performance of your blog.
This includes an on-demand website audit of all the pages of your WordPress blog against dozens of on-page factors.  This can negatively impact the functionality and performance of all aspects of your blog.
With the SEO PowerSuite Website Auditor, you can save hundreds or thousands of dollars, and perform on-demand SEO audits as needed.
You can identify and fix the following website performance issues quickly:
Site structure problems
Broken links
Check HTTP response codes
Identify and fix page loading errors
Improve page loading time
Check HTML code
for errors
Fix article titles and descriptions
that are missing, duplicate or too long, which can impact performance.
Ensure pages and articles have the optimum keyword density, to ensure your pages rank at the top of the SERPS.
Who is SEO PowerSuite for?
These
free SEO tools
are for anyone who needs to master SEO to promote their website and reach outstanding results, including:
Professional webmasters
SEO agencies
Website owners
Newbie bloggers who are new to SEO