As a blogger you know blog post length is important. This is especially true if you want to attract readers and make money online.  The goal of your content should be to improve SEO, enhance engagement and demonstrate how the content you are promoting will help answer your readers questions or solve their problems?
To achieve this aim, how long should your content be?  Originally, in the early days of blogging and affiliate marketing, you could get away with writing a  short form 300 word article.  Google indicated a 300 word article is now spammy thin content of low value.  The desired length of your articles was increases to 500 words in length.
Today, the desired blog post length is a minimum of 800 words, while a product review should be 1200 to 2600 words in length, depending on the product niche.
If you're new to blogging, you can learn how to write an article here.
What is the Ideal Blog Post Length?
Over time Google deemed 300 word articles are too short in length and of low quality. They say short form articles are thin content.  They increased the minimum word count for an article to 500 words. This new requirement is to prevent a low quality content penalty from being issued to your article or your blog.
The ideal blog post length for SEO purposes has been further updated.  Thus is especially in light of the Google Panda and Farmer updates that were designed to root out low quality content.  Today a blog post should be between 800 and 2200 words with a median of 1600 words in length..
A low quality content penalty can get your article de-ranked, meaning your blog post that was on page 1 is now on page 4 or lower.  A severe low quality penalty for too much thin content that offers your readers no value, can ultimately get your blog de-listed, meaning it is no longer available.
Writing Shorter Blog Posts
The Google Panda and Post Length
In 2011, Google software engineer, Navneet Panda, developed an algorithm to search the internet for thin low quality content, based several factors.  The manual penalty, coined the Google Panda Penalty, that penalized or delisted blogs that had too much low quality thin content.
Over time, the Panda Penalty now is an ongoing algorithm that is continuously searching for and de-ranking or delisting low quality thin content.
Readers are becoming more savvy consumers of content. In a poll, readers said they felt a blogger who writes thin content was just trying to sell them the product.  They were not interested in showing how the product could solve their problem.
If the algorithm detects that readers are clicking away quickly from your blog,  you are at risk of receiving a manual or automatic Panda penalty.
If your blog was full of 300 word articles, you could be slapped with a manual thin spammy content penalty.  You then had to add content to your articles so they were a minimum of 500 words each.
Hopefully a reconsideration request would life the penalty from your blog.
Now, Google generally likes to see unique articles of 800 to 2000 words in length. Readers are looking to find answers to a problem. A longer rather than short article is needed to answer your reader's questions or solve their dilemma.
What an Article Should Contain?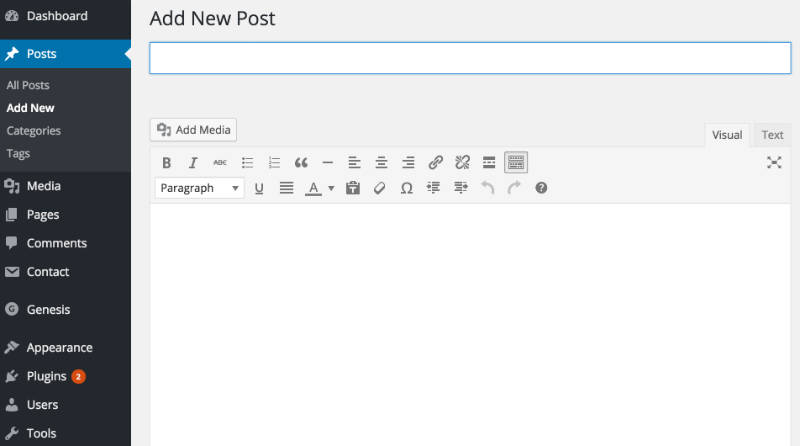 That's where the dilemma of how long should your article be or solves your reader's problems, or at least be able to give them a complete and thorough answer?
A Thorough and complete product reviews should discuss the following:
what the product is
how the product works,
features and benefits or faults
Price
Warranty
other qualities
The goal of your product review should help your reader determine if the product they are looking at on your blog will fit the bill, on average need to be a minimum of 1,000 words, and to upwards of 2,000 word articles or possibly even longer.
The Cons of Writing Shorter Content
Search engines have a hard time discerning the context of your page content.
Fewer words mean less keyword ranking opportunities.
Short content may lead to poor quality penalty.
Content does not have the opportunity to speak to readers at their level of understanding.
The content can be too shallow.
What if you can't come up with 1,000 words?
New bloggers can get in this bind when they don't know how to write a long form blog post.  Don't fill a 500 word article with fluff, or write the same thing three different ways to create a 1,500 word article.
Your readers will see through this and click away.
Do more research on the topic to find more information to write about.  See what others are saying and say it better and more thorough.
If you are able to, buy the product, use it and then write a complete and thorough product review.
If you can't buy the product, read three to five other product reviews and figure out how to write a more thorough and complete product review.  Discover what other offers are missing, and make sure this is information is in your review.
Finally you want come up with a catchy title.  Examples are,  "the most complete review of XYZ," or review of XYZ for 2017.  Not only will attract more attention, it is great for SEO purposes to help your article rank higher in the search engines.
In Conclusion
As a new blogger, over time you will learn how to write compelling long form content that is between 800 and 2000 words.
The search engines love long form content.  Readers tend to share long form content more than short content. This  gives your content more likes and shares.
Research shows that readers are 32% more likely to click an affiliate link when an article is between 800 and 1200 words.
The key as a blogger is to create enough content to meet your reader's needs.  You want to avoid creating too much content.   A blog post that it too long can often be viewed as overwhelming.  A blog post over 2,000 words can be hard to read.
Learn to Write a Blog Post
If you are new to blogging and want to learn how to write a quality blog post to ensure ideal blog post length, click here.  In this video course, you will learn the following skills:
how to do keyword research.
uncover tips to create viral content that readers want to share
learn how to make money blogging.