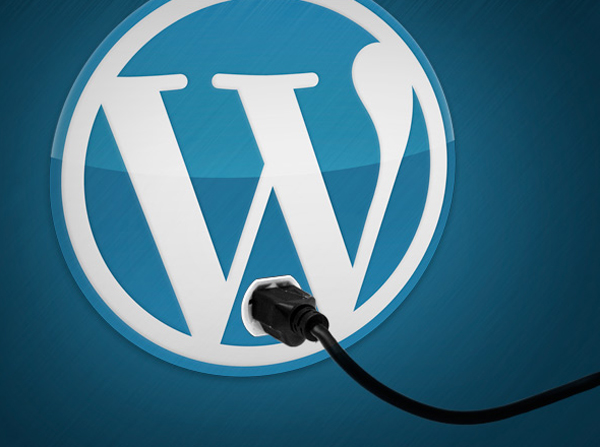 When you set up your WordPress blog for affiliate marketing or any other purpose, there are various free WP plugins you should install, which are basically small pieces of software that act as an add-on to WordPress and improve functionality, and add features.
There are about 40,000 free WP plugins that add features to your wordpress and improve functionality of WordPress, including plugins for affiliate marketing, site security, improve site speed and so much more.  While there are many web developers that offer premium paid WP plugins for anywhere from $10 -$50.  In most cases you can find a free plugin that offers the same or nearly the same functionality.
Before you install plugins for affiliate marketing, you need to install security plugins to stop spam comments and prevent your wordpress from being hacked and affected with malicious code.
A WP site affected with spam or malicious code can quickly be rendered useless, and the time and effort to remove these nefarious bits of code can be expensive and very time consuming.
How to Install a Plugin?
You can automatically install a plugin from the WordPress Plugin Directory, by clicking "Plugins" on the list of features on the left side of the page.
Then click "Add New," which allows you to search for a plugin by name or functionality you wish to add.
When you find the plugin you wish to install, just click the "Install Now" button, which installs the plugin to your installation of WordPress.
If you have purchased a Premium plugin from a web developer, or found a free plugin not available in the WordPress Plugin Directory, just follow their instructions to upload the plugin to your installation of Word Press.
Your last step is to Activate the plugin.  You may have to click "Plugins" on the left side of the screen, then click "Installed Plugins" to see your new plugin.  Simply click "Activate" and you are done!
As the site administrator, you have the capability to install or uninstall plugins from the admin area.
You can uninstall a plugin that you are no longer using, especially if the developer no longer supports it.
If the plugin is no longer supported, you will want to remove it as soon as possible, or find another supported plugin that meets your needs.  An unsupported plugin can create a vulnerability, which allows hackers to upload spam or viruses into your WP.
What WordPress Plugins Do You Need?
The first plugins you will want to install into WordPress are security plugins to protect your site against unwanted Spam comments, potential malware and bruteforce attacks from spambots; which is malicious code hackers use that looks for vulnerabilities in your WP installation.
Spambots search the blogosphere in search of unprotected blogs to infect your WP site with spam, viruses and other problematic and damaging code that can force your web hosting company to ban and quarantine your blog, for fear spammy comments and viruses can infect the computers of people who visit your site, or other hosted WP installations.
Plugins to Prevent Comment Spam
Comment spam is one of the most annoying blog maintenance issues a blog owner or webmaster will go through.
Real comments from your readers are a valuable asset.  They validate you are providing interesting and useful content, and Google's algorithm will identify your blog as being important.
Comment spam are worthless comments from other webmasters or spambots that leave fake comments to get a link back to their blog, or to infect your blog with spam or a potentially dangerous virus or other malware.
You only need to add one of these Comment Spam plugins, and not all of them
Akismet
Akismet helps to filter out spam comments on your blog. The plugin automatically checks comments against the Akismet Web service and prevents them from being uploaded.
You have the ability to accept comments you believe are not spam.
Akismet used to be free, but now is free for the first 30 days.
WP-Spamshield

WP-Spamshield is a free WordPress anti-spam plugin that eliminates comment spam, contact form spam, registration spam, trackback spam, pingback spam, and every other type of WordPress spam.
This type of spam is not useful, annoying and if malicious can potentially infect your blog with a virus.
Plugins to Improve Site Load Time
Site speed is very important for webmasters and blog owners. Your blog should load within 2-3 seconds.  A slow loading blog will risk people clicking away and never to return.
Google measured site speed, and any blog that loads too slowly risks risks being ranked lower, due to not providing readers a positive user experience.
In addition to reducing the number of images or flash graphics to increase site speed, the best way to increase site speed is installing a caching plugin.
When someone visits one of your blog pages, a lot is happening behind the scenes to load that page.  When they Click a link on a search engine or even on your blog, this send a request to retrieve your content from the WordPress database, related images, Javascript, and CSS.  All of this contributes to your total page loading time.
Caching plugins address this page loading time issue by creating a static version of your content and delivering it to visitors. This can reduce your page loading time significantly. You could see an improvement in overall website performance of around ten times.
WordPress Cache Plugins
W3 Total Cache
W3 Total Cache improves the user experience of your site by reducing blog and page load times, increasing website performance, improving SEO, and reducing download times via features like content delivery network (CDN) integration.
WP Super Cache
WP Super Cache is a security plugin generates static html files from your dynamic WordPress blog that your readers see, which significantly speeds up the page load time.
After an html file is generated, your webserver will serve the static file instead of processing the comparatively heavier and time consuming WordPress PHP scripts.
Optimize Database Size
Every time you update and save a page or post on your blog, this does not only save a new revision of the content, it also creates a new revision of your database.
If your WordPress is hosted on a shared server, you are allocated specific amount of GBs of data, and saving too many revisions of each of your blog posts can eventually max out the available GB's for your hosting plan.
The best way to fix this issue, is to reduce the number of blog revisions and saved databases.
Benefits of reducing the number of saved blog post revisions:
Deletes redundant revisions of posts and pages (you optionally can keep an 'x'-number of the most recent revisions).  Recommended is 1-2 revisions.
Deletes trashed posts, pages and comments (optional).
Deletes spammed comments (optional).
Deletes unused tags (optional).
Deletes 'pingbacks' and 'trackbacks' (optional).
Optimizes the database tables (optionally you can exclude certain tables, or even specific posts/pages, from optimization).
Creates a log file of the optimizations (optional).
Optimization can be scheduled to automatically run once hourly, twice daily, once daily or once weekly at a specific time to keep your WP running quickly.
WordPress Plugin to Prevent Bruteforce Attacks
Brute force attacks, also known as brute force cracking, is a trial and error method used by hackers and nefarious programs to decode encrypted data, such as passwords or Data Encryption Standard (DES) keys, to beak into your blog and upload spam or malicious code into your blog.
There are several popular brute force plugins
Wordfence Creates a Firewall against hackers and spambots trying to break your WP passwords:
Web Application Firewall stops you from getting hacked by identifying malicious traffic, blocking attackers before they can access your website.
Automatically updates firewall rules that protect you from the latest threats. Premium members receive the real-time version.
Blocks common WordPress security threats like fake Googlebots, malicious scans from hackers and botnets.
Jetpack by WordPress
Jetpack by WordPress is a robust free WP security plugin.
Security and Backup Services
Jetpack provides the following security features:
Brute force attack protection.
Downtime and uptime monitoring.
Secured logins and two-factor authentication.
Malware scanning, code scanning, and threat resolution.
Site backups, restores, and migrations.
WP Cerber
This WordPress Bruteforce plugin defends WordPress against brute force attacks by limiting the number of login attempts through the login form, XML-RPC / REST API requests or using auth cookies.
\
WP Security Features you will love
Limit login attempts when logging in by IP address or entire subnet.
Monitors logins made by login forms, XML-RPC requests or auth cookies.
Permit or restrict logins by White IP Access list and Black IP Access List with single IP, range or subnet.
Log all activities related to the logging in/out process.
Cool notifications with powerful filters.
Hide wp-login.php, wp-signup.php and wp-register.php from possible attacks and return 404 HTTP Error.
Hide wp-admin (dashboard) and return 404 HTTP Error when a user isn't logged in.
And many more security features
Ken is a husband, father and has been a full-time blogger and affiliate marketer since 2010.Our goal is to help you learn how to make money blogging.